It is the Season Of Peeps here.
First, a big
THANK YOU to Mynxdog
for sending me fertile eggs from her Sex-Link hens and a Blue Silkie Rooster she rescued from the Lower 9th Ward after Katrina. She found Rudy swimming for his life, brought him home, cleaned him off and gave him his own harem. Rudy thinks she's God.
Sex-Link hens + Silkie rooster = Sexie chicks
So, from me and my peeples, here are our photos.
THE HATCH
began at 12:30 AM Thursday.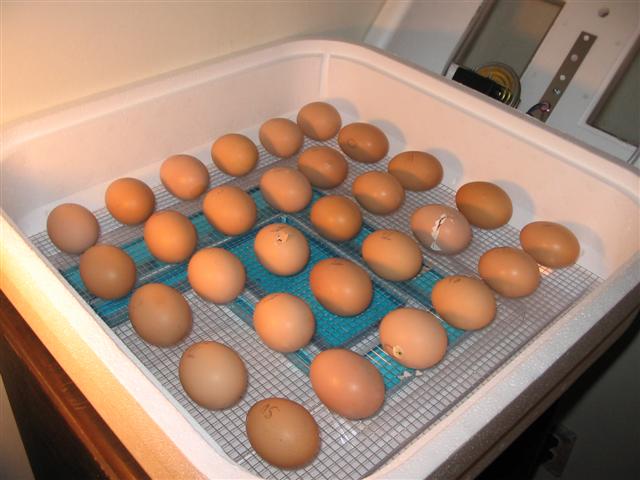 It was a race between two good eggs, "goldie chick" and "blue chick". Goldie chick hatched first, methodically breaking off bits of her shell until she had snipped off the wide end. With a few mighty, but exhausting stretches, she pushed the 2 pieces apart, rolled out and proceeded to push herself all over the incubator; causing (egg) heads to roll in all directions.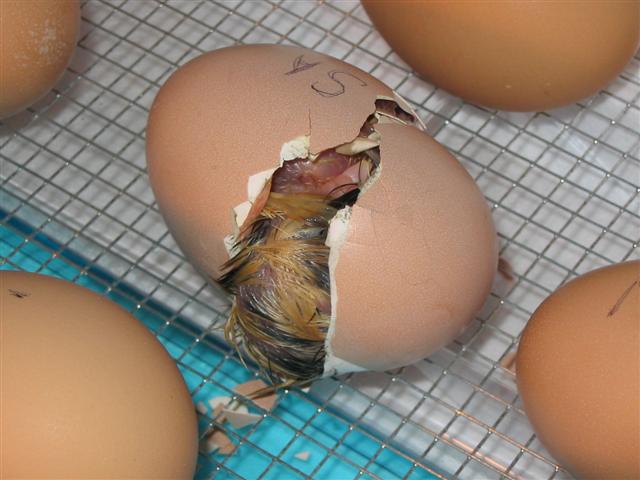 Well, hello there!