Quote:
Originally Posted by FLSportsMom
Not enough debauchery, people.
Us Florida peeps need to come help show you guys how to PAR-TAY! WOO!
There was plenty of that, trust! Nothin says party like the cops gettin called and people goin to jail
- top it off with a shot of 'Buca? Priceless!!
Sharin the few pics I took - quickly cropped and uploaded so they haven't been touched up and purtied
The Holiday Inn welcomes da sweepers!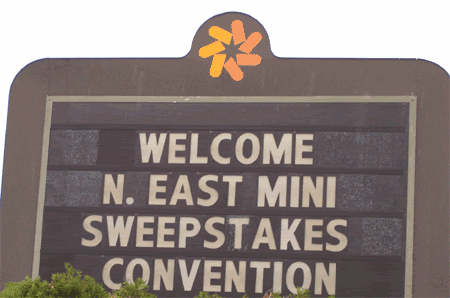 csandfs, KB, panda and Lori (positivelift's fabulous dw) - along with some early help from obxhatteraslight we put together 31 huge baskets of Hershey goodness for the Bonanza!!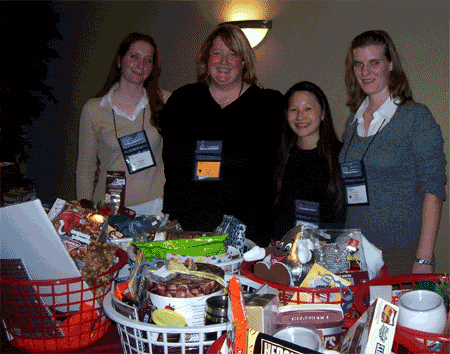 csandfs was a lucky winner of one of the Bonanza baskets