SuperBowl
Steelers vs. Cardinals. Not very exciting in our household, but since we have family in Arizona, we're gonna be rooting for the underdogs in this one.
Odds makers favor the Steelers by a touchdown, but I'll guess that the final score will be approx. 34-28 with the Cards coming out on top.
I had planned to watch the game with the youth group, but they're going to be there all day, starting at 1. I'm not sure I want to spend the entire day there, but we'll see. It would be great if I could spend part of the day in something like this: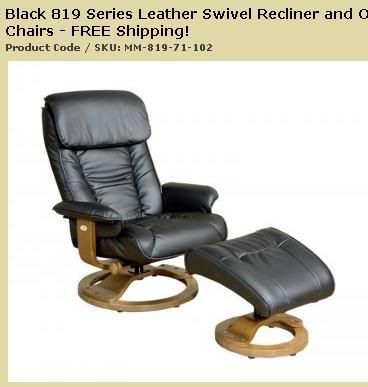 This is such a beautiful
recliner
and very rich looking. I had checked out all the recliners on the site, so it was a tough choice to make. I like the ones with the separate ottomans because they're so flexible and this is the first one to really strike me. I love classic furniture and this one fits my style perfectly with the rich leather and wood base to ground it. I love the 360 degree swivel feature and the multiple position recline. The adjustable headrest is a nice feature, too to fine tune the comfort. This looks a whole lot more comfortable than my computer chair, so I may have to start using a laptop more often. I'm hoping that the delivery charge is included if I were to win this because I don't think they have an outlet near me. I've got my fingers crossed!
Comments
0
Comments
Recent Blog Entries by jellosheriff